Property Type: All Inclusive Ranch Experience
Destination: Philipsburg, Montana
Getting There: Closest Airport is Missoula, Montana, which is around 1.5 hours from the Ranch by car (transfers are included in your rate). Best connections are via Denver or Salt Lake City.
Who is it for? Anyone who appreciates the outdoors, good food, comfy beds and wonderful, warm service. Perfect for families, multi-generational groups, boys/girls trips, reunions, couples, friends, weddings.
Our Take:
The Ranch is a fabulous spot to disconnect from the hustle and bustle of daily life and reconnect with yourself, the outdoors and those around you (loved ones, friends, etc).
The level of service and personalization begins before you even depart for your trip. Upon confirming my stay, I was sent a pre-arrival questionnaire that asked me everything from my dietary preferences to activities I was interested in and my shoe size (they have a fully stocked outfitter on property with everything you could possibly need to participate in any of their activities).
The ranch is a fully inclusive property. This means that not only are all your food and beverages included, but all activities run by the ranch are too. This covers everything from the various shooting ranges (clay, target, pistol, shotgun, etc), horseback riding experiences, snowmobiling, fly fishing, yoga, hiking, sledding, snowshoeing, archery, etc – all led by very experienced guides, many of whom are local to Montana. In the winter months, they even include skiing at the nearby Discovery mountain for any guests staying more than 4 nights.
As a Relais and Chateau, Forbes 5 diamond property – Food, wine and service are also integral to the Ranch's offering. Meals are incredibly fresh and made up of as much locally sourced products as possible. The ranch is so focused on the quality of their food that they have multiple kitchens around the property – one in each of the locations where they host meals, so that they can ensure that the food is served as soon as it's prepared. Breakfast and Lunch are a la carte and there are enough options to satisfy anyone's preferences (and if you can't find something you like, they are more than willing to accommodate alternative requests!) Depending on the night, dinner is either served in the dining room, where the chef will offer a multi-course tasting menu (always making accommodations for dietary preferences) or in one of the Ranch's alternative dining locations ie: Saturday's dinner is a more casual affair, hosted in the "barn", along with live music and a barn dance for those that want to participate!
My favorite social gathering spot by far was the Silver Dollar Saloon. Between the authentic saddle bar stools, pool tables, a multi-lane bowling alley, karaoke machine, and screening room, this place has something for everyone and really is the perfect spot to enjoy a night cap or party the night away with friends, family and loved ones.
In terms of accommodations, I was blown away by the variety of options the ranch has to offer – each of which was more beautiful and impressive than the next. The attention to detail, authenticity and personality given to the accommodations was just incredible. There are four main types of accommodations offered at the Ranch: 1. Lodge Rooms2. Log Homes3. Canvas Tents4. Barn Suites.
There truly is something for everyone here. Log cabins have anywhere from 3 to 5 bedrooms and come complete with full kitchens, en suite bathrooms, common areas and some have hot tubs. The canvas tents are beyond stunning and most of them are situated on a riverbed, offering beautiful views of the water that runs through the property. Tents all come with multiple bedding options, which easily would allow for families with children to stay in one together.
The barn suites are also incredible – one of which features 3 sets of bunkbeds, along with a common area and a bathroom with two showers – an amazing option for large families (the parents can stay upstairs in a master suite, with the most stunning bathroom,) or also a great option for girls/guys weekends.
I loved each room I saw more than the next and could not get over the attention to detail and amazing touches that went into the design of each of them.
As someone who enjoys being active, there was no shortage of activities to participate in. I have included some pictures below to show just how much we did in our short stay (2 days).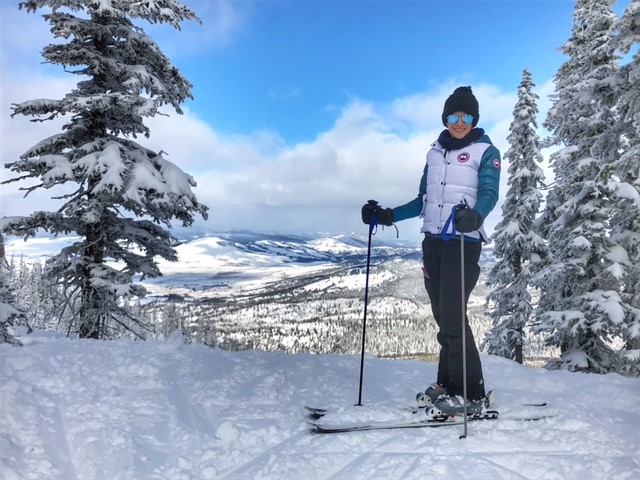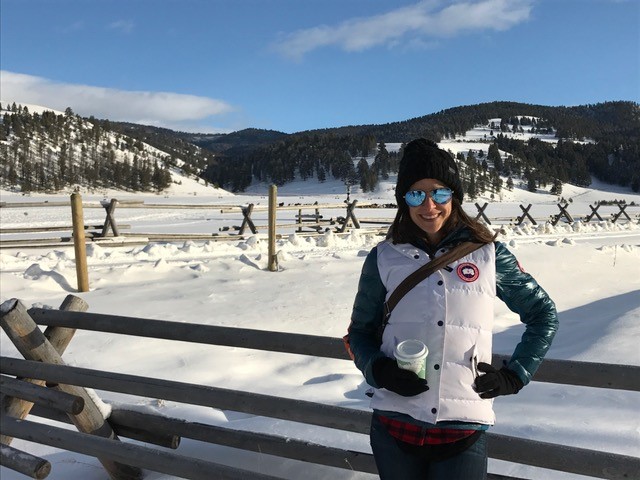 I would not hesitate to recommend the Ranch at Rock Creek to anyone who is looking to have a holiday that combines luxury accommodations and food with top notch outdoor activities and adventures. I particularly think it's the perfect place for larger groups and multi-generational families - i couldn't imagine a more fun spot to spend time with friends and loved ones.